I am looking forward to the 2016-2017 school year.
Supplies for 2017-2018 Physics and Physics Honors. Please bring your supplies the first day of school.
Composition notebook 100 pages(not 80)- very important it is 100 pages

2 inch Notebook

black pen

lots of pencils- you will be writing in pencil most of the time!

red pen- you will use this to grade

notebook paper-I do not care if it is college ruled or wide-ruled but you need lots of the one you choose!

Kleenex Box

On the first day of school I will assign certain classes to bring a 2nd packet of paper, or some construction paper, or a paper towel roll, or some clorox wipes. (Each class will have a different assignment)
My conference period is 7th period from 1:50-2:30, please do not hesitate to contact me.
Please email me at katie.wade@fairfieldisd.org if you have questions.
Tutorials are available at 7:30 every morning, at break every day, and after-school by appointment.
For Physics TEKS please click Physics TEKS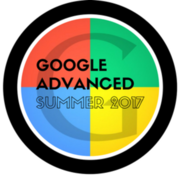 ---
Choose another page in this section.